Bitmap2LCD is a tool for programming small Graphic LCDs in embedded systems.
Convert a range of unicode chars for GLCD Font
Obsolete article, only for previous versions < V3.7
Another way to convert unicode chars by defining a range of them:
Enter font script mode
Enter Range Mode (

yellow arrow

)
If necessary, erase the from Hex and to Hex addresses with the clr button
Select Range Start in the char grid (red arrow), address appears in From Hex (blue Arrow)
Select Range End the same way in the char grid -> To Hex
Then Validate Address (

blue arrow

)
Encode the Font Range (

orange Arrow

)
Note : You can define Start and End of range addresses in different Fonts blocks. The condition is that the Start address is below the end address.
Version 3.0+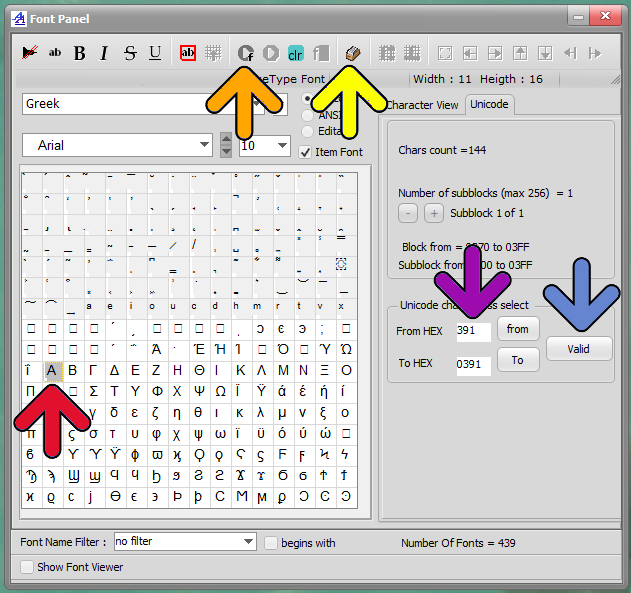 Before Version 3.0