Bitmap2LCD is a tool for programming small Graphic LCDs in embedded systems and a programmable graphic and text processing tool.
Search And Replace Text
Bitmap2lcd includes a Search and Replace functionality.
In the Graphic Preview and Editors Window , click on S+R (orange arrow) and a programming grid appears next to the Auxiliary Editor.
In the S+R grid, you can define the character string to search (blue) inside the text editor, and define the character string that will replace it (red)
The columns Function and Condition2 are not yet implemented (V3.7f)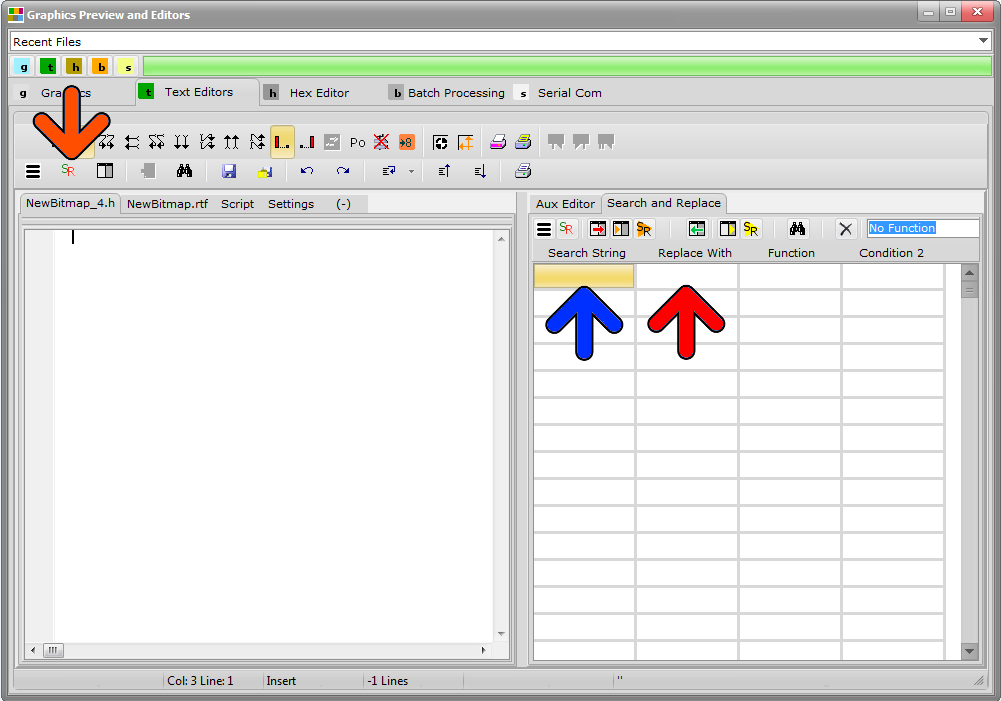 You can immediately apply the search and replace scan to the content of the Main Editor (purple arrow) or to the content of the Aux Editor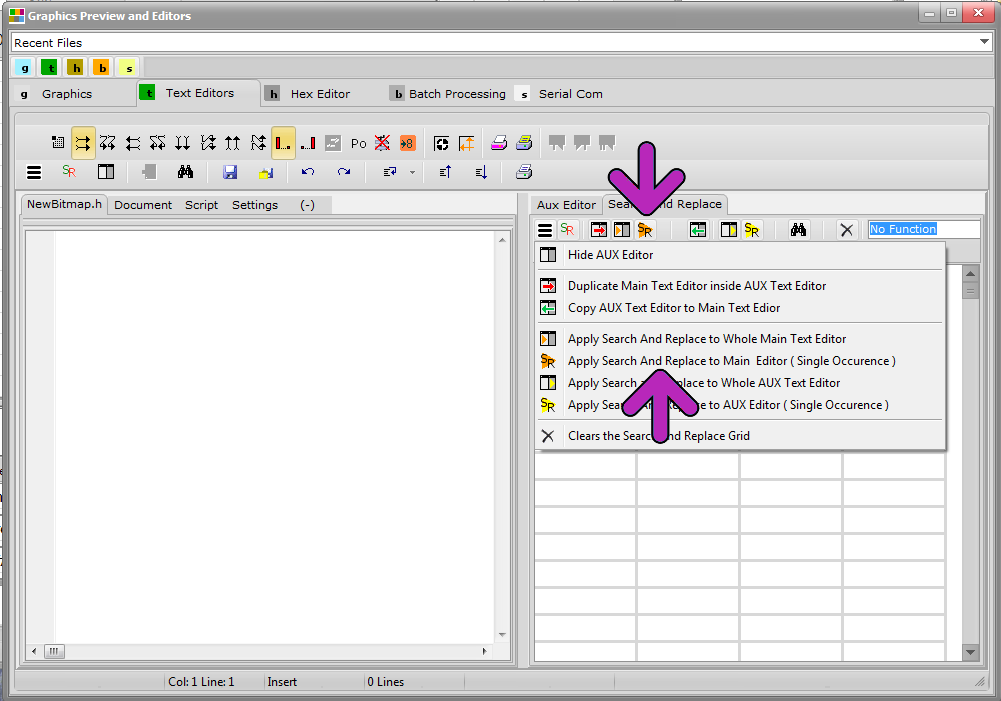 The Search And Replace Program can automatically be run after all exports by checking the Run Search And Replace Grid checkbox of the data export dialog (

green

).