Bitmap2LCD is a tool for programming small Graphic LCDs in embedded systems and a programmable text processing tool.
Text processing on multiple files located in a folder
From Bitmap2CD Standard Edition V2.8d, a text processing batch can be run on defined multiple files located in a defined folder.
1. In the File Explorer, select the folder where the source files are located  (blue arrow, fig 1)
2. Open the Configuration Settings Panel , click the Text Process tab
3 Click on the Folder Select button (red arrow)
4 The selected folder appears in the field (orange arrow) This field will be saved with the configurations settings when closing the program.
5. Define the file extension, for example : ".txt"  or ".csv"  or ".h"  Only the files with this extension in the folder ( case sensitive ) will be text processed.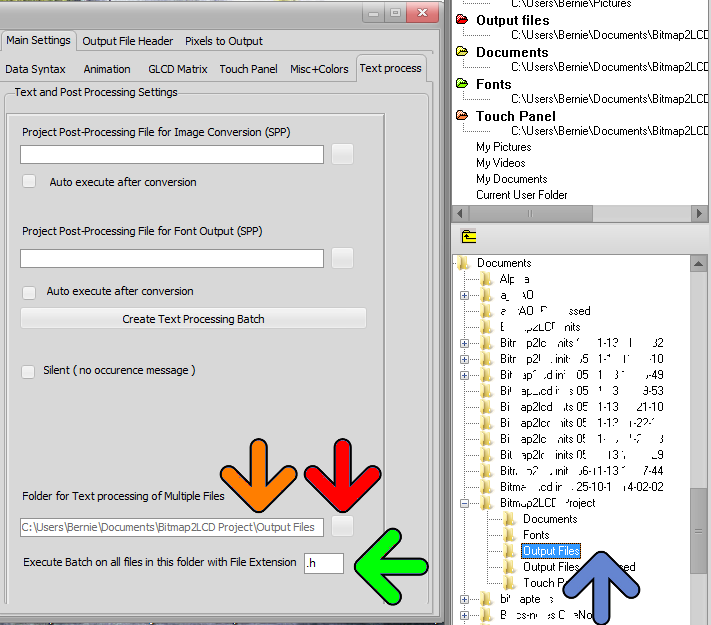 fig 1)
The selected batch (see red arrow fig 2) can be started from the menu or from the text processing panel (green arrows fig2)
If no batch allready activated, list the batch files with the button at the left of blue arrow, choose the batch you want to run in the list and activate it ( blue arrow fig2 )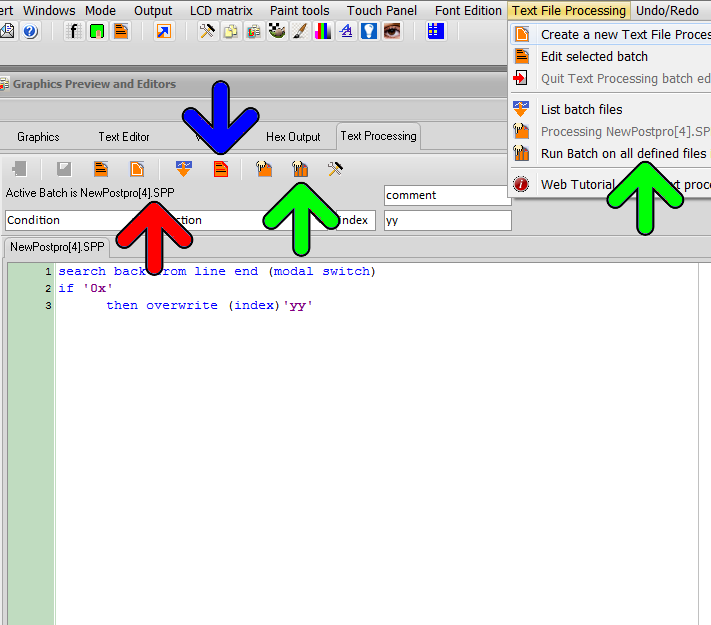 fig 2)
At the end of a Multiple file Text processing run, a journal is displayed (fig 3 below)
It lists the source folder and file, the destination folder and file and the number of Text processing occurences found
The destination folder is the source folder name + _processed
The source files in the source folder are not modified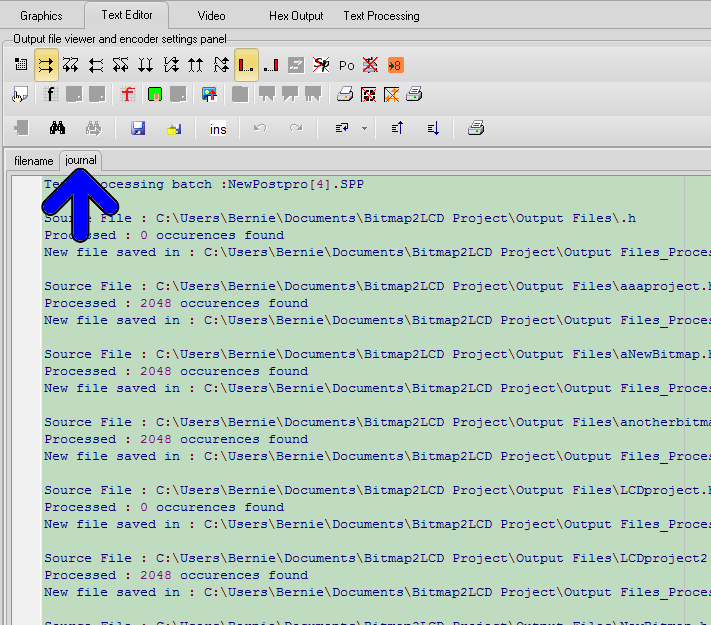 fig 3)