Bitmap2LCD is a tool for programming small Graphic LCDs in embedded systems and a programmable graphic and text processing tool.
Standard and Extended Editions can automatically be updated by the user.
From version V3.9H
1. Click the [ ? ] button at the left of the main menu : The About window is showed.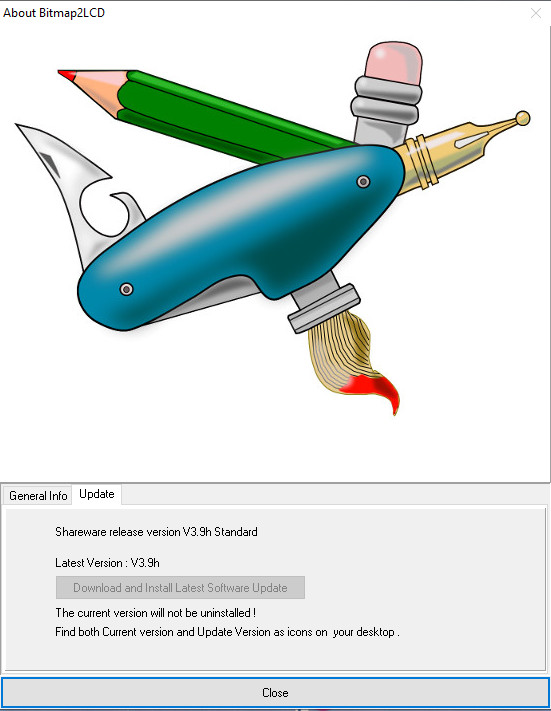 2. Update tab , check latest and current versions.
3. If active, Download and Install Latest …
4.The current version installs the update.
5.The current version will not be uninstalled !
6. You'll find both the current and latest versions as icons on the desktop.
>.<