Bitmap2LCD is a tool for programming small Graphic LCDs in embedded systems and a programmable graphic and text processing tool.
Convert a List of Unicode Char Addresses to Data
Standard Edition
( V3,2g build 1 > )
Loading a list of International Characters in form of a List of Hex Unicode Addresses for example, copied out of a Web Page, copied out of a document, or out of a Excel CSV file, and convert these Chars to Data in one single run is possible from version 3.2g.
Input Format : One single Unicode Hexadecimal Char Address per line in the text file, Hex prefix can be "0x" or "$" or none. Only the first 4 chars of the Address are taken into account.
This feature is accessible from the Font Panel (blue arrows)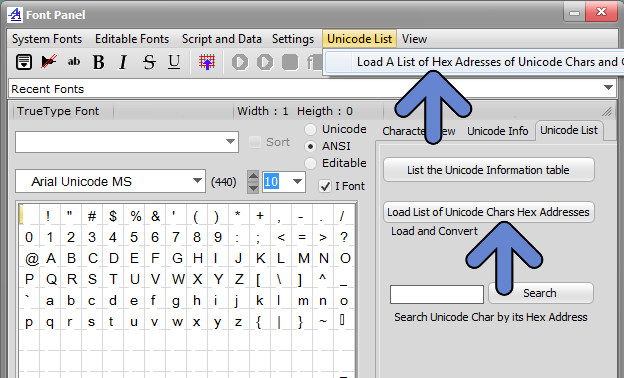 Select the Text/CSV file to load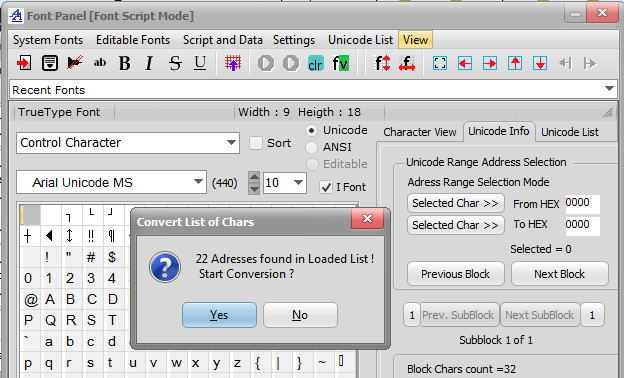 Convert the List to Data
Option : As there can be gaps between the Char Addresses in the List, in the Font Settings you can check the Char Address in Descriptor option and define the Address Format