Bitmap2LCD is a tool for programming small Graphic LCDs in embedded systems.
Editable Custom Font From Scratch
[ Editable Fonts : up to 256 colors ]
Standard Edition V3.9>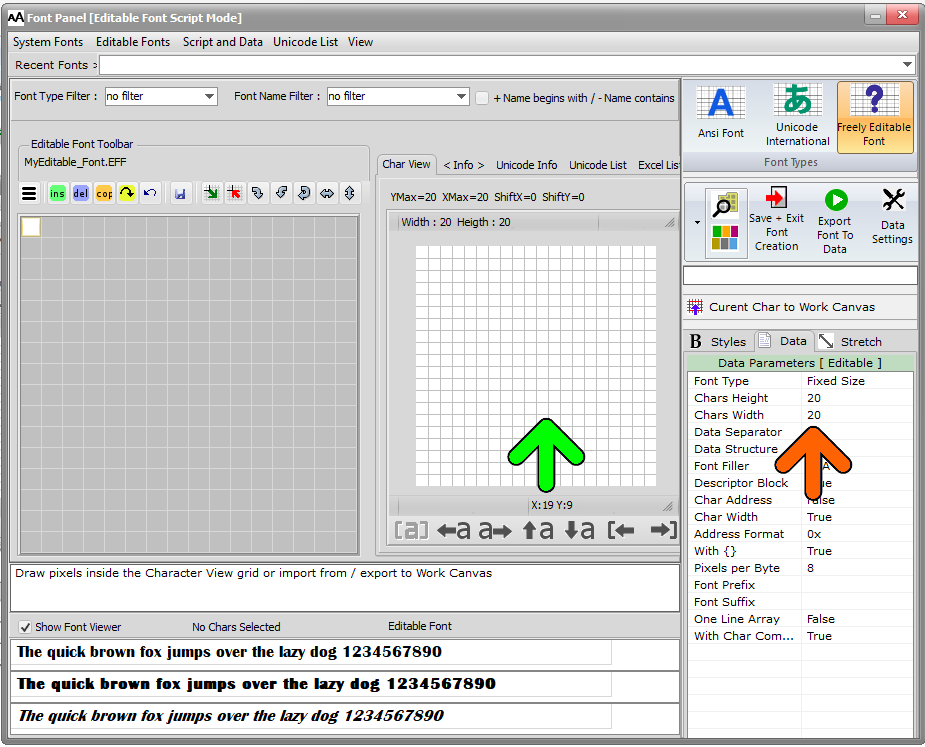 Define the size of the font (orange arrow)
Draw pixels on the Char view (green arrow)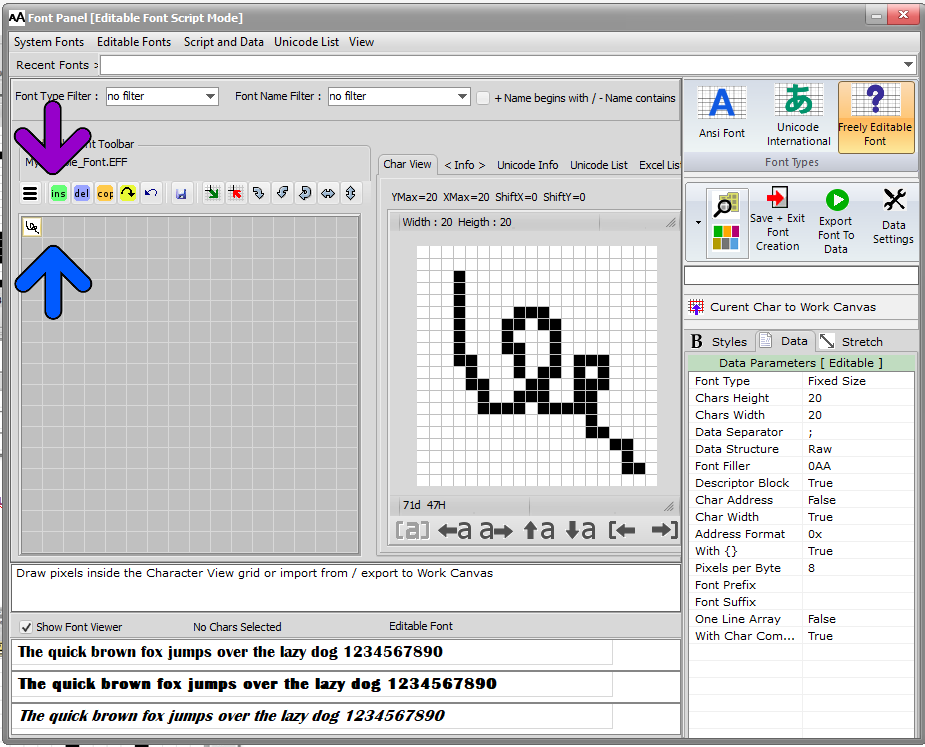 Then use the drop down menu at the left or the buttons (purple arrow) to manage the editable font creation.
You can export and import the selected char to/from the Work Canvas.