Bitmap2LCD is a tool for programming small Graphic LCDs in embedded systems and a programmable text processing tool.
update V3.7f
Bitmap2LCD : Touch Panel / Touch Screen Features Update
Touch panel settings 

The current Work Canvas image can be defined as Background  (

Green Arrow

)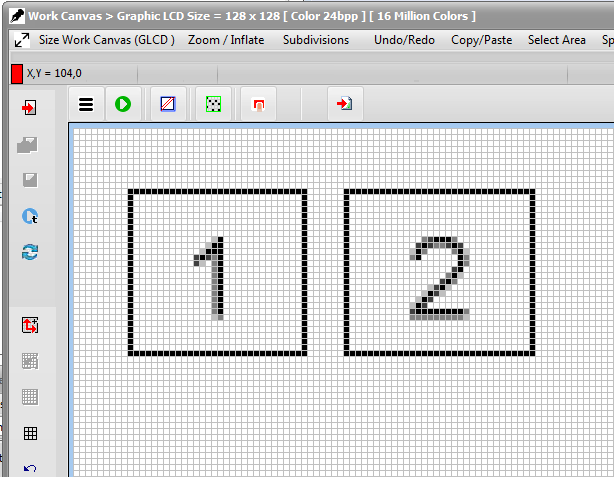 Enter Touch Panel / Touch panel Screen Mode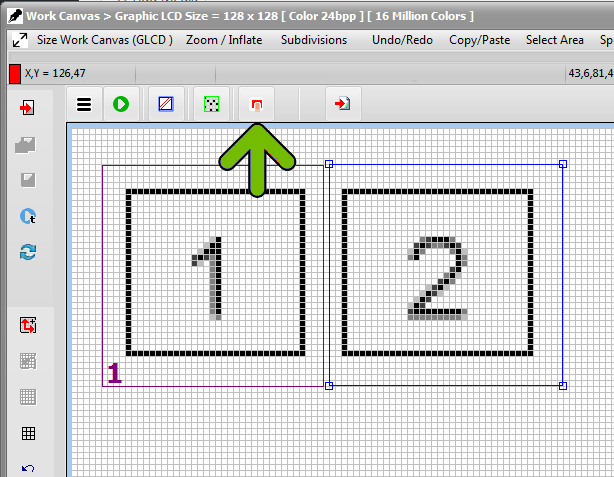 To trace Touch panel regions inside the work canvas, after entering in the touch panel script or by opening the TSC file  ( Work canvas outline becomes light blue ) use the mouse inside the work canvas in a similar way to the area selection tool.
Trace the region and when ok, click on the convert to region button (green Arrow)
Theses regions can be moved or resized afterwards.

Export the GLCD Touch Regions according to the defined settings
Quit Touch Panel Mode